Events and Catering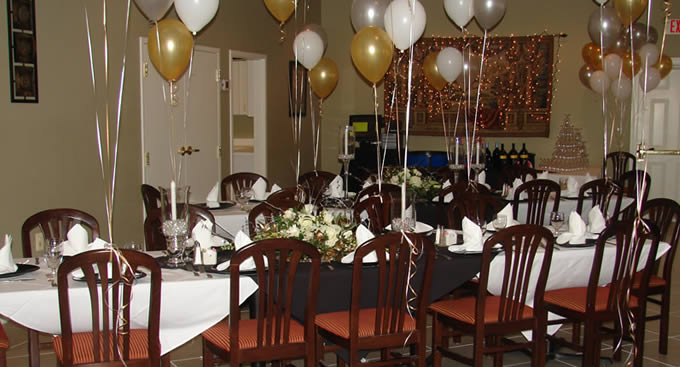 Catering Services
Giuseppe's Ristorante Italiano offers many catering options, so sit back, relax and let us take care of your event.
Take a look at our catering menu
Banquet Facilities
Thank You for considering Giuseppe's Ristorante Italiano to host your function! The following information is provided to give you an overview of our facilities, and options that you will have in making your arrangements. Giuseppe's Ristorante is here to help you celebrate special events, especially a good Italian meal combined with private rooms.
From our Hollywood Room which can accommodate 20 to 50 guests, to our Sicilian Room which can accommodate from 60 to 120 guests. Specialties include pasta, seafood, poultry, veal, and various pastry selections that are absolutely primo. You can customize a menu for groups of all sizes, offer several choices from a buffet style, or allow your guests to order a la carte.
A non-refundable banquet room reservation deposit required. Room reservation deposits start at $150. Please contact us for personal consultation and estimate for your next event.