Giuseppe's Ristorante Italiano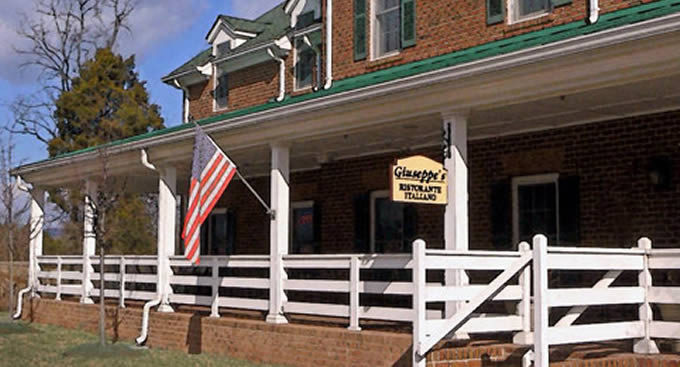 Giuseppe's Ristorante Italiano has been serving the VA community for the past 25 years, formerly as Joe's Pizza and Subs.
We specialize in real Italian food from quality Pizza's and Subs to authentic Italian dishes. In addition, our friendly and professional staff is here to answer any questions you may have about our dishes and services. Whether your looking for a family dinner out, fine dining experience or hosting your special event, we have what you need at prices you can afford. At Giuseppe's Ristorante Italiano, our goal is to provide you with courteous, expedient, professional service of the highest caliber.
Browse our Web site for more information about Giuseppe's Ristorante Italiano. If you have any questions or would like to speak with a Giuseppe's Ristorante Italiano representative regarding our services, please e-mail us at or call us at 703-753-1004.
At Giuseppe's Ristorante Italiano, the customer always comes first.
Host your special event here at Giuseppe's!
Giuseppe's Ristorante is here to help you celebrate special events, featuring a good Italian meal combined with private rooms. From our Hollywood Room which can accommodate 20 to 50 guests, to our Sicilian Room which can accommodate from 60 to 120 guests. Specialties include pasta, seafood, poultry, veal and various pastry selections that are absolutely primo. You can customize a menu for groups of all sizes and/or ages, offer several choices from a buffet style, or allow your guests to order a la carte.